All Tyres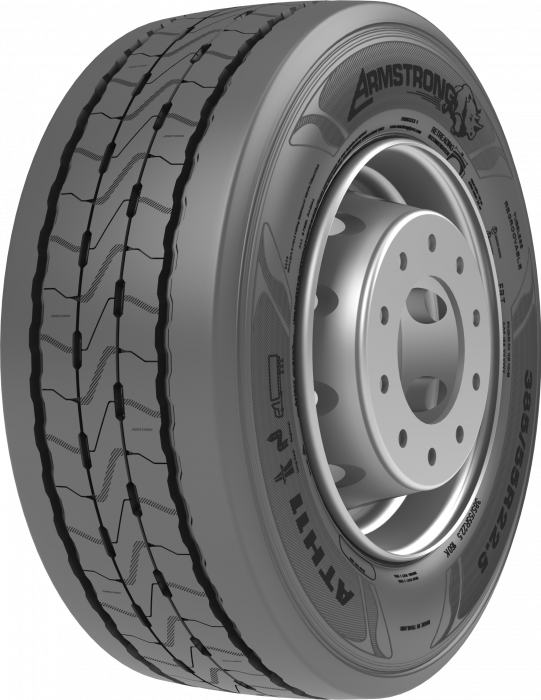 Next generation trailer tyre that can be used for both long-haul & regional applications offering enhanced traction, exceptional scrubbing resistance, excellent cost per kilometer, and a robust casing.
Category: LONG-HAUL & REGIONAL
Rating:

M+S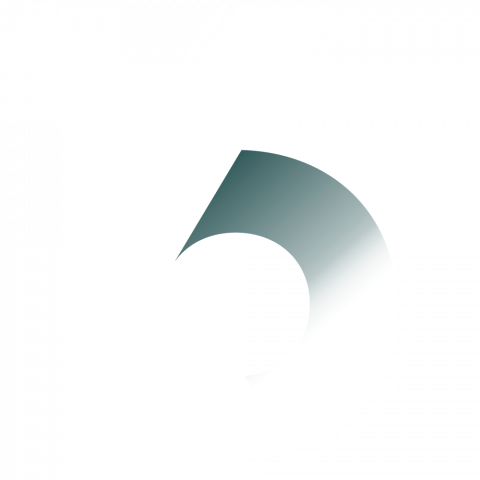 6 YEAR LIMITED WARRANTY TREADWEAR ADJUSTMENT
Features
Enhanced traction.
Self-generating, innovative tread design with hidden longitudinal grooves and sipes in three center ribs provides better traction throughout the tyre's lifespan.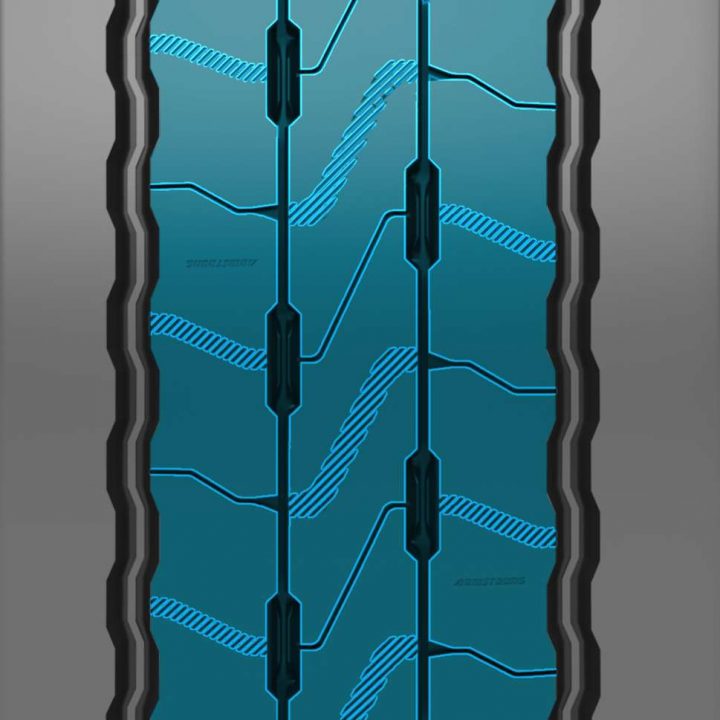 Exceptional scrubbing resistance.
Wider tread pattern with solid shoulder ribs and a special tread formula provide optimal footprint while resisting lateral scrubbing.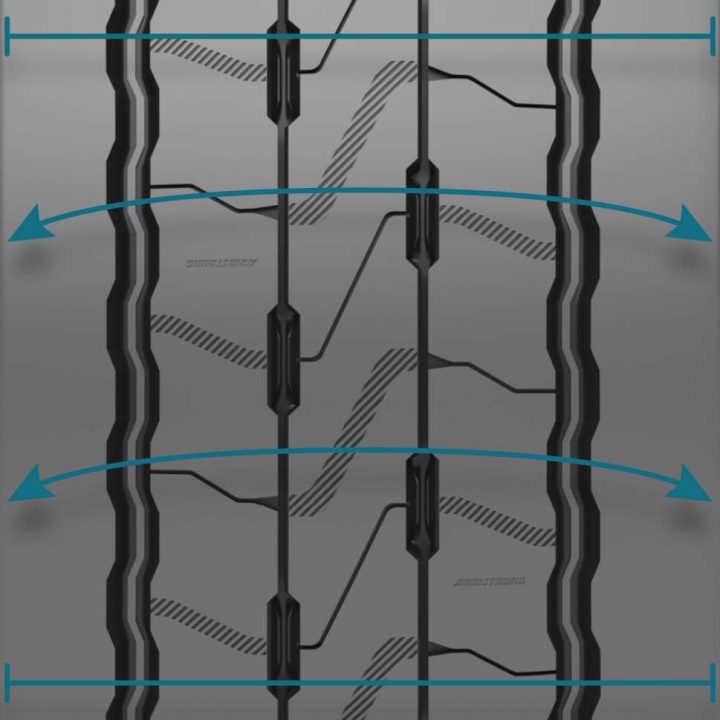 Excellent cost per kilometer.
Optimized tread and low hysteresis compound provides lower rolling resistance leading to better fuel efficiency and higher mileage.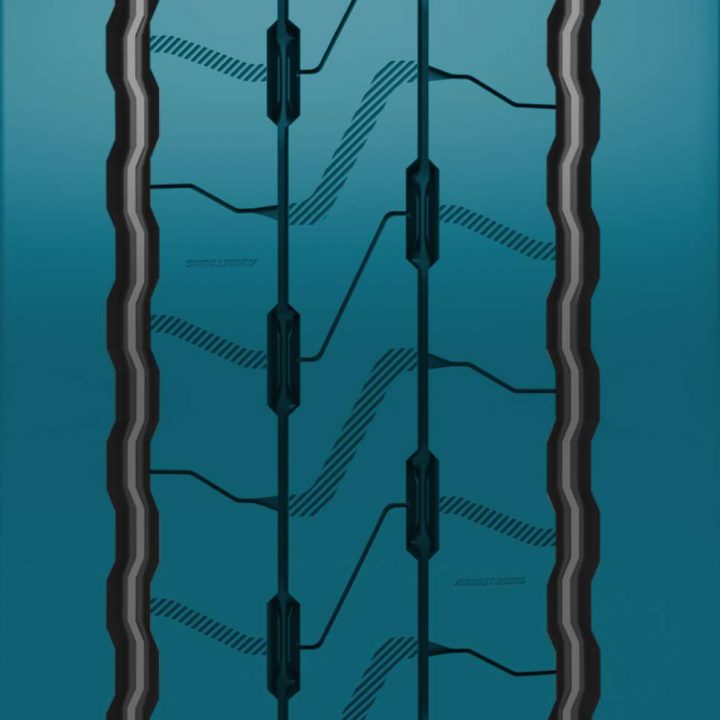 A robust casing.
Stronger body ply and four steel belts enhance service life and retreadability.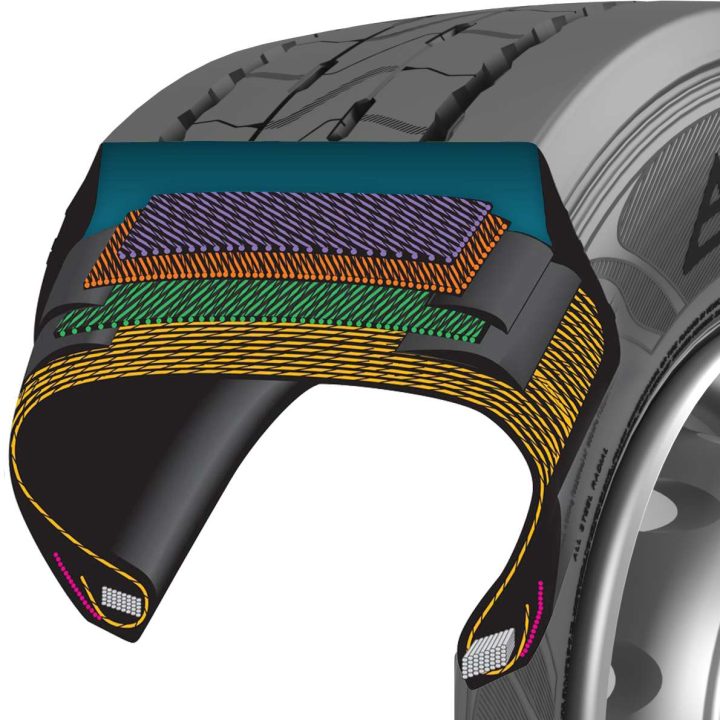 Specifications
Tire Size
PR
Load Index
Speed Symbol
Tread Depth

EU Labeling Ratings
EPREL Link
(mm)
385/55R22.5
20
160K
K
14.5
B
B
71dB/A
View Label
385/65R22.5
20
160K
K
14.5
B
B
71dB/A
View Label
385/65R22.5
24
164K
K
14.5
B
B
71dB/A
View Label
Regrooving Guidelines
Size
Regrooving Depth
(MM)
Regrooving Width
(MM)
385/55 R22.5
2.5
8.0 - 9.0
385/65 R22.5
2.5
8.0 - 9.0